Technical Services
Our experienced engineers will provide lintel solutions for all your structural requirements. We provide a technical helpline for immediate answers to your lintel queries.

Sales Hotline:
UK – 01283 200150
NI & ROI – +44 (0)28 8676 2184
Rapid response technical advisory service
Value engineered designs
Always the optimum solution
Personal consultation as standard
Structural calculations provided
IT user friendly, electronic data transfer
Free on-site consultation
Free Scheduling Service
Our FAST TEAM is at your service;
Fast Accurate Scheduling Technical TEAM

Custom Made
Lintel Design Service
Keystone supports Architects and designers to push back the boundaries of what is possible in "special" lintel design. To help make the design vision a reality, simply call our technical team with details of your requirements or alternatively, ask for a Keystone Engineer to visit your site or office.
We relish the opportunity to liaise with industry professionals on building projects, regardless of size.
Engineering Experts designing bespoke lintel solutions.
Working with Architects and Designers on creative designs.
Infinite range of unique lintel support systems.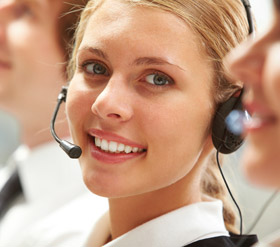 Keystone's full product range is available online with in-depth technical information and AutoCAD drawings. Keystone's website is the definitive guide for Steel Lintels.
Utilize Keystone's fast efficient email facility for schedule and design requests. Email your CAD drawings to:
info@Keystonelintels.com
Available for download
Brochures, Manuals and Product Information
Technical Information and product Installation guide
Special Lintels drawings
Keystone Lintels is the first and only Steel Lintel manufacturer to offer RIBA-accredited CPD online.
"Steel Lintels – The Definitive Guide" aims to give the architect a comprehensive view of the manufacture, selection, supply and versatility of Steel Lintels.
"… an online CPD that engages the user with information and excellent diagrams. One of the best I've seen! Keystone has definitely set the standard for online RIBA accredited seminars."Minesh Patel (CPD Marketing, RIBA)
For more information or to arrange a CPD presentation at your practice, call marketing at:
Keystone Marketing Hotline
Tel: 028 8676 2184
Keystone's E-Learning

Keystone offer "E-LEARNING" for all customers and builders merchants. E-learning provides product information regarding manufacture, delivery and performance of our steel lintel range.
This BMF & NMBS approved learning tool is accessed via online academies. The training is delivered with the aim of providing a flexible learning resource to merchant employees.
Keystone's interactive online modules can be accessed at any time from a number of host websites. Keystone's e-learning technology is both time and cost effective for industry professionals, this brings value to the training programme whilst imparting knowledge that can be transferred to all members of the team.