Weep Vents for Lintels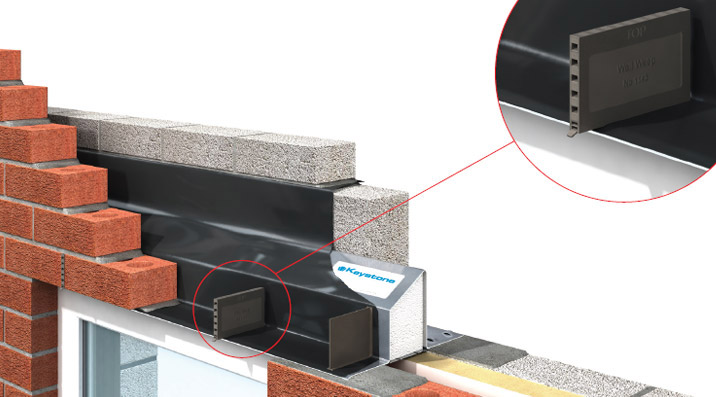 Weep Vents
Weep Vents create weep holes which are required over lintels to discharge collected water that may form at the window/door head. Each vent sits in the masonry perp end.
Keystone Weep vents are positioned within the perp joints between masonry. Their function is two-fold:
They act as a weep to discharge water from DPCs, cavity trays and lintels.
They also act as ventilators to encourage the cavity to breathe
Keystone Weep-vents also satisfy UK NHBC and Building Regulation requirements.
The compact Keystone Weep vent can be accommodated within perp joints even when the external skin is constructed from masonry units of minimal height. They are therefore suitable for use within a wider range of walling styles.
The Keystone Weep-vent performs efficiently and, being available in several colours, merges and harmonises within masonry in which it is incorporated. Keystone Weep-vents have full height, baffle-protected water discharge routes and are not susceptible to blocking.
Sizes
49mm x 87mm x 9mm.
Free airflow approximately 300mm per unit

Material
BS Polypropylene
Installation Sitework
Vents are required at 450mm intervals and each opening
should have at least 2 weep holes.
Technical requirements
BS5628- 3 2005 advises "Proprietary devices may be installed to form weep holes. They may be designed to drain the cavity but prevent the ingress of wind-driven rain. The Keystone Weep-vent provides all functions and can also be used as a perp ventilator. Vents are required at 450mm intervals and each opening should have at least to weep holes.