A steel lintel is something that needs to last the lifetime of a building, so choosing the right one is crucial. There are dangers and risks involved in choosing cheap alternatives. Keystone Lintels has come up with a comprehensive guide to the importance of quality, service, safety testing and certification in steel lintel manufacturing.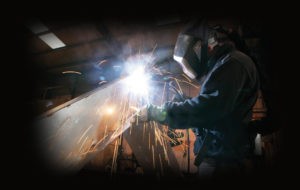 Third Party Certification
Third party certification is an extremely important part of the construction industry. Certification means that an independent organisation has reviewed the manufacturing process of a particular product. It has been independently determined that the final product complies with safety, quality and performance standards. A third party examination will typically include comprehensive formulation or material reviews, testing and facility inspections.
This valuable endorsement for the product's performance gives specifiers and contractors extra reassurance that your products have been rigorously tested to industry standards.
BBA testing
The British Board of Agrément (BBA) is one of the UK's leading bodies offering approval, certification and test services to manufacturers of products and systems supplying the construction industry. BBA experts assess, audit and test during the development of a manufacturer's product. The resultant impartial reports provided by the BBA helps manufacturers like us to make judgements on how to proceed with the development and these reports can be used as supporting evidence when applying for full BBA approval.
Products that receive BBA certification are recognised by building control, government departments, architects, specifiers and industry insurers such as the NHBC. It is a mark of quality, safety and reliability that provides reassurance that a product is fit for purpose. It is therefore vital for construction products or systems to achieve this certification if they are to gain a quick route to the marketplace.
Steel lintels are critical structural elements and should be made in a factory that is governed by strict quality control manufacturing procedures. BBA certificates are awarded only to lintel companies who continuously carry out approved load testing and operate under strict quality control manufacturing procedures. Keystone's Hi-therm lintel, for example, is the only thermally broken lintel on the market that has trusted 3rd party certification from the BBA, which has tested the design, strength, performance, durability and fire resistance to ensure the product is fit for purpose.
Encouraging the safe development and adoption of innovative solutions in construction manufacturing is crucial and can be achieved through the provision of reassurance to manufacturers, users, local authorities, specifiers, industry insurers and key construction trade associations in the UK with the BBA.
CE Marking
A CE Mark demonstrates compliance with the appropriate manufacturing standard for a product. To apply a CE Mark, manufacturers, contractors and fabricators are required to demonstrate compliance with the standard BS EN 1090 – part 1: Execution of steel structures and aluminium structures. A CE mark, therefore, is not a quality mark; it is proof of conformity to this regulatory requirement. It is a manufacturer's declaration that the product complies with the essential requirements of the relevant European health, safety and environmental protection legislation.
Keystone Lintels is covered by the following standards: BS EN 845-2 for standard lintels and BS EN 1090-1 for bespoke lintels. All fabricated steelwork, engineers, contractors and steelwork contractors should have amended their specifications accordingly to ensure only CE marked products are used on their projects.