Tell us a bit about Buildbase and your role in particular?
Buildbase was established in 1997 as the trading name for Grafton Group's UK builders merchanting operation. Since then, the company has continued to grow, with several acquisitions and multiple award wins.
I've been with the Grafton Group since 2013, but I started my current role in February 2020 – just before the pandemic hit. Having spent 15 years in the industry, I was keen to bring my experience and learnings to the role, but of course, last year threw up its own challenges!
A big part of my role is leading the team I work with – setting expectations and supporting them by removing barriers to help them fulfil their roles. I'm a huge advocate for engagement and empowerment. I want to work with great people who are great at what they do, and I hope I help facilitate this.
"The impression we get from Keystone is that it is a well-run, professional business with helpful people at its heart."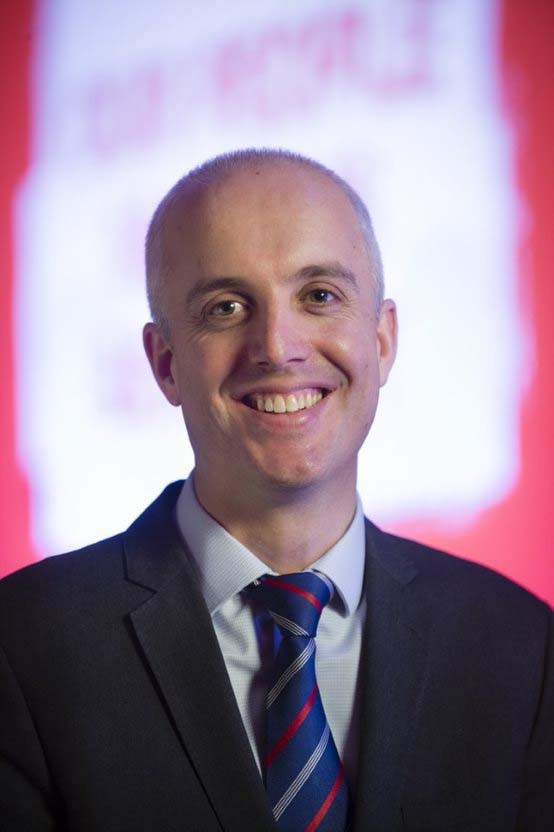 Buildbase is approaching a huge network of branches nationwide, what are your plans for the future?
We're currently in the process of being bought by Huws Gray, subject to customary regulatory approval by the Competition
and Markets Authority. This is a very exciting time for us; Huws Gray has a very similar cultural ethos and business objectives as Buildbase and it's a great opportunity for sharing experience and learnings on both sides, once the acquisition is complete.
Keystone Lintels is Buildbase's current 'Supplier of the Year' and Keylite Roof Windows has been a previous winner. What do you look for in a key supplier and what is different about how Keystone Lintels and Keylite support your business?
The fundamental element is how a supplier works with us. Keystone does a fantastic job at having touchpoints in all areas of our business, so much so in fact that the Group had far and away the most nominations from our teams. Feedback from sales, finance and procurement was that Keystone just 'makes it easy' for us and we have a great relationship with all Keystone Group brands.
If you can make your customers' lives that bit easier by adapting to their way of working, then this makes you a key supplier in our eyes. Conversations with the Keystone Group feel like we're a partnership, as we're working towards the same goal.
Supply chain has been a problem for the sector in the last 12 months. How has this impacted the business and how have your suppliers supported you through this challenge?
More than anything, the supply chain issues of the past year have created a lot more work for our teams. Everyone – whether in sales, procurement, or in-branch – has been extremely busy trying to find stock as well as fulfilling their day-to-day roles. This wasn't something we would've had to spend time on previously, so it's disruptive more than anything else.
That said, we know it's an issue that the entire market is facing. It's positive in one way that we're all in the same boat… but I'm sure none of us would want to be in this boat at all given the choice! We want to be the exception when it comes to supply issues. That's why we put so much importance on our relationships with suppliers.
"Keystone does a fantastic job at having touchpoints in all areas of our business, so much so in fact that the Group had far and away the most nominations from our teams."
How is Buildbase adapting to the digital challenge – what does the future of merchant trading look like to you?
One of our long-term strategic goals is to be 'digitally engaged' – but this isn't just lip service. We've invested heavily in our website and ecommerce offering over the past year, especially since we saw this area explode with consumers undertaking home and garden improvements throughout 2020 and into 2021.
We've also put a big focus into our marketing efforts and social media channels, as well as ensuring our engagement survey is 100% digital going forward. This is not only great from a sustainability point of view, but it also helps futureproof the business by ensuring we take a much more holistic approach to digital throughout the business.
What is your outlook for 2022?
The first half of this year was very strong, but we're conscious that so much in this industry is dictated by the market as a whole. For me, I think if we continue to invest in our people, support our teams and strengthen our relationships with our suppliers, then this will help massively when it comes to weathering whatever the market has to throw at usgoing forward.
For more interviews, download our latest edition of Merchant Margin Maker