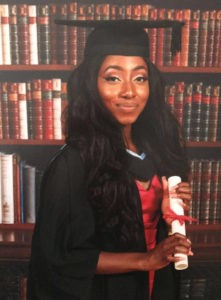 To celebrate International Women in Engineering Day on the 23rd June, we spoke to some of the women who play a vital role in the Keystone Lintels engineering team. International Women in Engineering Day is designed to raise the profile of women in engineering and highlight the amazing career opportunities available to girls in this exciting industry. Chinwee Odili, Graduate Technical Engineer explains how a passion for design from an early age lead her to pursue a career in engineering.
What made you want to develop a career in engineering?
From a young age, I had a strong inclination for aspects of design. I moved from sandcastles to Lego and became intrigued by the mathematical and physical foundations behind it. The more exposed I was to structural theory, the more involved I became in answering the analytical questions that stirred my mind years before. It finally made sense. I jumped at the thought of studying Physics, Further Maths and Chemistry at A-Level, I was captivated by creating drawings and the aesthetics of design which I appreciated from my Art GCSE. To integrate all of these subjects that I thoroughly enjoyed I chose Engineering.  I interned first with a biomedical engineering group over a summer to create a Leptospirosis metal aptamer sensor which was certainly challenging but offered a new depth to the field that I had never encountered before. After graduating from Warwick University with a Civil Engineering degree, I knew that I wanted to work towards my chartership and delve into the structural engineering field (steel design) that I had been so passionate about in my final year of university. Keystone Group helped to refine my technical skills and my ability to solve problems efficiently.
Describe your normal working day?
Daily, I provide specifications for lintels, design special lintels if those stated in the brochure are infeasible, send out approvals and follow up orders while also scheduling production.
What is your favourite thing about your job?
Finding solutions to special projects is perhaps the most exciting part of my job. In these situations we have to be even more meticulous with dividing the load and comparing ratios. Additional features may need to be added to the design or it may have to be positioned in a particular way depending on the roof and floor load application. Increased complexity of the design would mean using CAD software or Tekla to sketch it up and perform design analysis in accordance with the British Standard. We may even have to liaise with architects and our production team until we find the best and most cost effective solutions.
What advice would you give to women considering a career in engineering?
I would say that 'perseverance' and 'diligence' are competencies needed to pursue a career in engineering. It is a male dominated field and so it is important for you to remain confident and ready to approach challenges using the foundation knowledge you acquired in university. Whenever possible, attend conferences, gain experience, use design apps and software and be ready to communicate and speak to people within the field that might inspire you to look into areas that would enhance your career path.