Keystone is delighted to announce the appointment of Chris Hemmington-Green as its new Sales Director in support of the company's continued growth strategy.
Chris will be responsible for the development and delivery of a profitable sales strategy for the GB market, and contribute to the overall development of the business.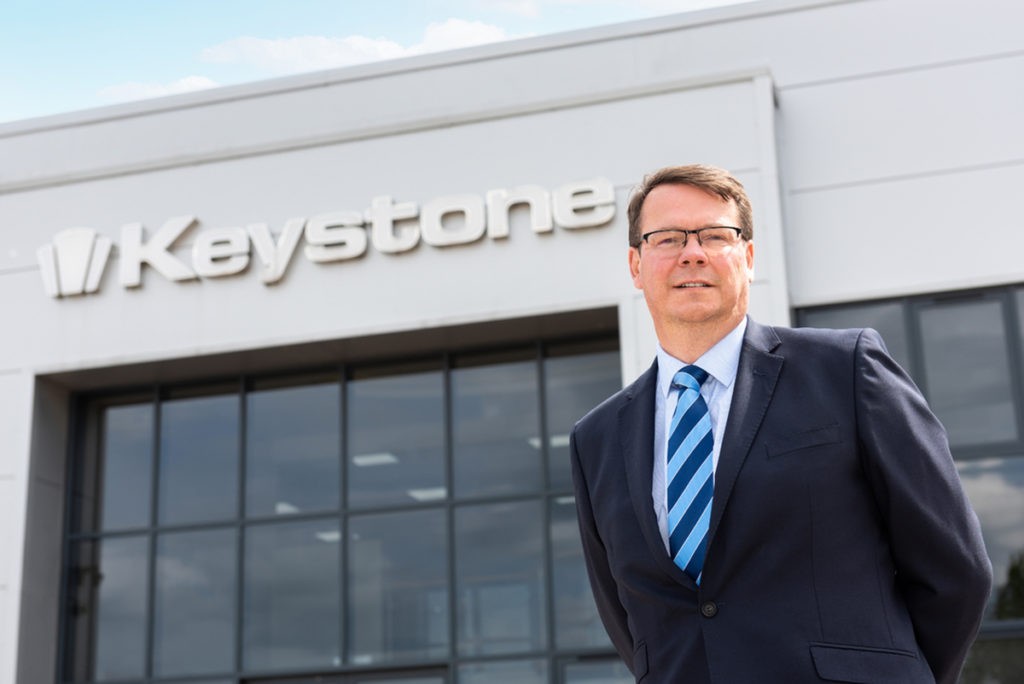 With more than 35 years' experience in the building industry beginning on the merchant side and progressing to sales at a number of materials manufacturers, Chris spent 17 years at Velux, progressing from an Area Sales Manager to Divisional Director.  More recently, he spent the past 12 months managing the regional sales team at SIG.
"I am really excited to be joining the Keystone Group, for several reasons," said Chris. "Firstly, the company has developed a well-deserved reputation for customer service and putting the customer at the heart of everything they do. Secondly, as market leader, Keystone Lintels are well placed to develop their brand and reputation even further as the market begins to open and new opportunities arise. I am looking forward to working with the team to develop these opportunities further and be part of the continued success and growth."
"Lastly, the culture and values of the business resonate with me and signify a company which has a relentless focus on success, but at the same time recognises the importance and value individuals and teams play in this success."
Commenting on his appointment, Derrick McFarland, Managing Director, Keystone Lintels said: "Chris brings with him a wealth of experience that will positively impact and support our growth strategy. I am confident he will excel in his new role and is a welcome addition to the Senior Leadership team of the lintel business."
Keystone is the largest supplier of steel lintels in the UK and Ireland and carries more stock than any of its rivals. The company also supports merchants with innovative ranges of products which solve problems for the builder and deliver more opportunity, added value and margin for merchants.