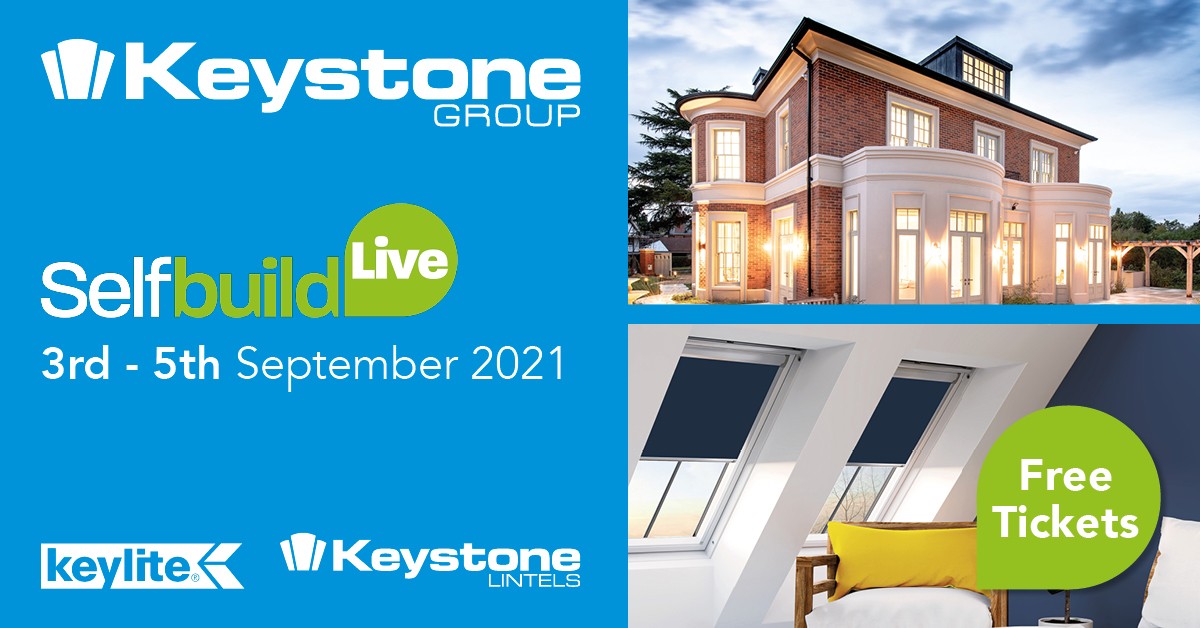 Self Build Live Belfast is back for 2021! Keystone Lintels and Keylite Roof Windows will be exhibiting at the show in the Titanic Exhibition Centre Belfast from Friday 3rd September to Sunday 5th September which is the ultimate showcase for people who are building, extending, improving or simply decorating their home.
Visitors have access to an abundance of ideas, inspiration and advice via 1-2-1 clinics, theatre talks and hundreds of local exhibitors.
The Keystone Lintels and Keylite Roof Windows teams will be on hand to provide expert advice on innovative steel lintel designs and roof window solutions. Whether you are building, renovating or extending we can help make dream homes a reality with our range of innovative solutions.
The Keystone team will also be sharing their expert insights with theatre talks taking place on Friday 3rd September and Saturday 4th September.
Keylite's Cathal McShane will be presenting on Friday at 12pm at Self Build Live.
Cathal will be demonstrating the importance of thermal performance in roof windows and exploring the product innovations that are available to help maximise daylight in your build and create a bright living space.
Keystone's Ciaran McAliskey will be presenting on Saturday at 12pm at Self Build Live.
Learn about the best ways to reduce thermal bridging and improve the energy efficiency of your build. Ciaran will also be showcasing the special lintel solutions available to help achieve striking architectural features on your project and will be on hand to answer any questions you might have after the presentation.