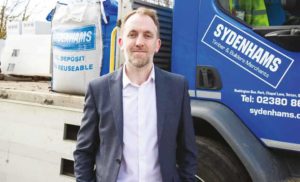 We sat down with Chris Carter, Purchasing Director at Sydenhams to find out why treating their employees and customers like family is fuelling their growth and how the independent Builders Merchants' with a 144 year history is diversifying into new markets and looking to the future.
Sydenhams is a great example of independent success, now in its 144th year and 4th generation of owner management. Founded in Poole as a timber merchant, Sydenhams still operates at the original site but
has since grown to a 31 branch business. While still retaining timber and building materials as their core business, Sydenhams has diversified into timber engineering and timber framed housing. Other more mainstream merchant activities now include hire centres plus showrooms for kitchens, bathrooms and flooring.
What makes Sydenhams such a success?
For me it's all about the service we offer, based around traditional family values of how we treat people. It's about the relationships we build with our staff by creating a good culture to work in, which results in excellent loyalty. This mood then extends to the customers as we want to make them feel part of the family also. Investment has been vital of course.
During my 8 years here I have seen the business open 6 new merchant branches, 2 timber centres,
4 additional hire centres and 3 new kitchen and bathroom showrooms, plus we are constantly looking at new opportunities.
Are you doing anything different from other merchants?
I think the main difference is that we really empower our staff and that extends to making them responsible for their own profit and loss. We want the managers to run their branch as if it was their own business, so we encourage them to go out, take risks and try new things, even if that means they make a few mistakes along the way.
So unlike many other merchants we don't dictate every detail to them from head office and as a result we have empowered them to generate good success for their branches and of course the business.
How important is your relationship with the Keystone Group?
It's a very, very strong relationship and has been for a number of years. Keystone's brands are now an integral part of our business and it's working really well for us. I reintroduced Keylite Roof Windows into Sydenhams about 6 years ago and we have now converted half of our branches to a solus stocking position, while most of the rest are dual stocking Keylite. Since we've introduced Keylite we have seen it grow the category with additional turnover and profit, so we haven't just switched sales from a competing brand. It has been a big success for us.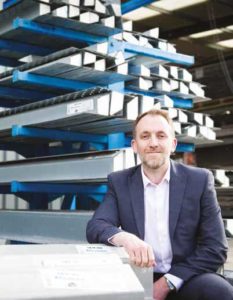 Would you say you are a people business?
It's massively important to have strong relationships with suppliers. In this industry the strength and specification of products does have an impact but ultimately it is a people business and people buy from people. We see that at the counter, a huge percentage of our customer base is the white van man. They want to see a friendly face and likewise I think it's the same for us and our suppliers, we need that relationship in place.
This also means the role of the counter and sales staff in selling the product is huge for us. They are the real face of the business, talking to customers all day, so it's vital to get the right people to build customer relationships.
Have the solus Keylite stock branches worked out?
They have been a big financial success for the business and staff have really bought into it. We took a lot of our solus branch staff to the Keylite factory in Poland for training and to see the size and scale of the operation.
We can make a lot more money by selling a Keylite window compared to other roof windows, so this is a big bonus for us.
As expected we have to sell the benefits to some people who are maybe reluctant to change, however once they try a Keylite product they are hooked. I personally think Keylite's features and benefits far outstrip the far outstrip the competitors' products.
Does Sydenhams engage with staff training?
As I mentioned earlier we don't dictate from head office but we expect every branch to do their own individual training. We also value refresher training with suppliers to keep our staff up to date regularly with all the latest products.
What is your experience in selling Keystone Group products?
My experience of selling Keystone products is very positive as they are very well known brands and in particular the lintels side. Keystone is a very well established brand and the Keylite brand is growing, more and more, every year with increased awareness of the product from our customers. The brands are very respected now, very well trusted and liked by our staff and customers.
The Keystone Group have got to be our number one supplier in terms of support, breaking specs and bringing us business. We don't have many other suppliers like the Keystone Group who bring us business on a plate with real orders ready to place, so from that point of view it's absolutely fantastic.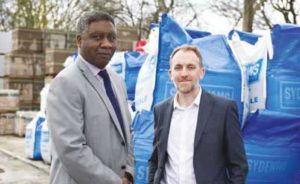 What is next for Sydenhams?
We have a lot more growth planned, with a new merchant branch and a new kitchen and bathroom centre just opened in the last month. We are always looking for opportunities to expand further and currently have other irons in the fire that we are confident will come to fruition in the next 12-18 months.
The strategy is to continue to expand whilst still maintaining our family values. How we treat our staff and customers is vital to our success. Obviously that is more challenging the bigger you get but we are not a top heavy organisation. We have 6 directors including the two owners and that's it, the branch managers report straight into us and it works very well. This latest expansion takes us to 31 branches but our ambitions will take us a lot further still.