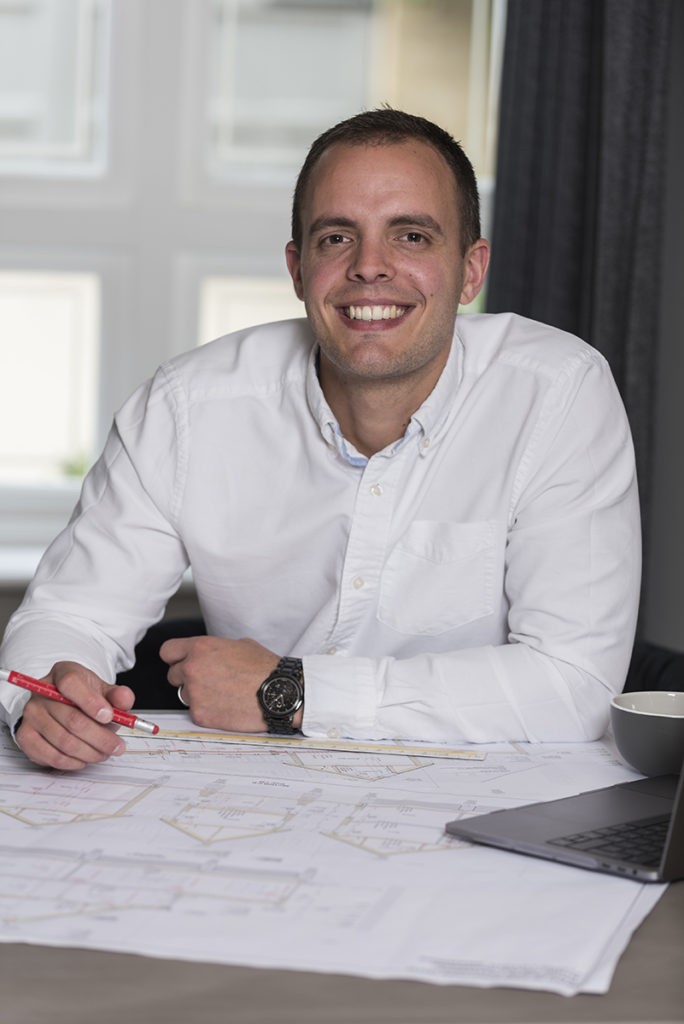 Name: Peter Warren
Position: Director
Length of Service: 12 Years
What does your role as a Director of EAB Homes entail?
There are five company Directors in total. We each have our own individual role and specialism that complement one another within the team. My forte is strategic planning from the initial concept to completion of each development. This involves handling land acquisition, planning and purchasing to investors, budgeting and contracts. Peter also forms part of the Grand Designs Live 'Ask an Expert' panel at Birmingham and London each year.
Like the Keystone Group, EAB Homes are a family run business. What strengths and values are still as significant today as they were over 35 years ago?
I think my partner Tonia would be better at answering that question…
We continue to work with traditional building methods combined with innovative modern design, bringing the two elements together with synergy to ensure we deliver the best of both worlds. Attention to detail is paramount in all our projects as well as working with a moral compass. We like to forge honest working partnerships that begin, like they did all those years ago, on the simple premise of a trusted handshake as with the Keystone Group. I don't think we have ever used another lintel and I didn't even know other lintels existed!
In your role as a Director, what changes have you seen in the Construction Industry over the years in particularly offsite construction?
We see and hear about a lot of modern methods of constructions and get asked about whether we can do it or if we approve. Although we hear the positive feedback in terms of timber framing and these preformed concrete block systems, it's not for us. Our clients simply want to knock on a wall and know that bricks and blocks lay beneath the surface.
We don't always use Keystone standard lintels, sometimes we use your Cant brick lintel a lot of the time to mask if we are using stone or where the window is toward the back of the opening. We have also used your prefabricated Keyslip brick feature lintels above window openings for a number of projects which include our Willow, Sycamore & Juniper developments, and more recently at a stunning bespoke client build in Great Missenden.
We are also interested in sustainability, being green and getting the envelope of our homes airtight and thermally efficient. We have used your Hi-therm+ lintels to reduce thermal bridging and help lower carbon emissions within SAP.
With over 80 new build properties built since 2000, predominantly across Buckinghamshire and Surrey what involvement does EAB homes have within the local community?
We source and use a range of expert local suppliers for wherever we can. There are a number of reasons for this. Not only do they tend to know the quality craftsmanship we are after because of their experience working on projects in the area, but also we want to create more job opportunities within and support the community across multiple sites as opposed to a single one-off project.
Are there plans to explore land opportunities further afield?
No, we tend to work within a 20-mile radius of Beaconsfield. Anything further than this and we tend to find that because of the way we run the business, only constructing a very select handful of properties a year and with such close attention to detail, we have to be close enough to drop in at any moment to check on quality and progress, and deal with any problems.
What is your experience of working with the Keystone Group as a supplier providing Keystone Lintels and Keylite Roof Windows for a number of projects over the years?
Brilliant. We always purchase your products through the merchant SNS Building Products. We generally don't have to produce a schedule and send only the Architects plans. Keystones technical admin team create a schedule, we check the schedule which is very clear to follow. For any bespoke product queries the schedule will go back to Keystones technical team who create production drawings with comments. We will check the schedule again and send it back for approval ready for production to commence.
For one of the areas of the build which needs to be absolutely right, it is such a straightforward process. There have been odd occasions where I have needed to call to ask technical queries and the team have been very helpful and understanding.
When designing a bespoke 'EAB Home' is there a typical buyer in mind?
No, we did attempt this before, however, it always tended to turn out to be the opposite! Some patches of Buckinghamshire and Surrey are international led but the demographic of home buyers is now so vast and varied you cannot pinpoint a house design and style to one specific type of buyer.
Are there any architectural features considered?
Again, that can be very area specific. The Gerrards Cross side of Buckinghamshire will often see call for porticos and Georgian styled windows with more of the kind of setback windows and therefore brick slip arched lintels. But everywhere, we try and pay attention to the character of the area locally and create something that sits harmoniously withing the area. The majority of our work currently is client driven; they are coming to us with what they want to build making each home more and more bespoke.
What interior and exterior trends are you seeing at the moment in high-end house building?
One of the main things we are seeing is separate designated home working spaces with more and more people working from home. There is this slight shift from open plan back into rooms again. More health, spa and wellness areas are a focus in the higher end too.
What is your favourite project?
I have two, the project where the Keystone Group were involved heavily is located in Great Missenden, and presented a real technical challenge (look out for our upcoming case study). The other which I think our team would want included, is Beechmont, located in Beaconsfield. 10,000 sq. ft. of luxury family accommodation, with the entire property stemming from a stunning triple brick archway, and utilising pretty 1920's brickwork details, tile creasings and inverted cant brick window reveals.