Certification is Key for Structural Products: Derrick Mc Farland, Managing Director at Keystone Lintels discusses the importance of quality testing and third party certification when specifying structural products.
A steel lintel is something that needs to last the lifetime of a building, so choosing the right one is crucial. Manufacturers who supply critical structural components should have testing and quality at the top of their agenda.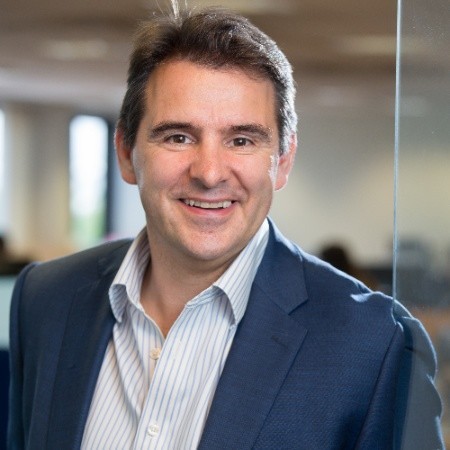 Third Party Certification
Certification means that a product has been independently determined and that the final product complies with safety, quality and performance standards. A third party examination will typically include comprehensive formulation or material reviews, testing and facility inspections.   As a responsible supplier and partner to our merchants, third party certification is an extremely important part of our business.  With a relentless focus on excellence in quality, Keystone values third party endorsements for all products to give specifiers and contractors and the merchants stocking our products, extra reassurance that they have been rigorously tested to industry standards.
BBA testing
The British Board of Agrément (BBA) is one of the UK's leading bodies offering approval, certification and test services to manufacturers of products and systems supplying the construction industry. BBA experts assess, audit and test during the development of a manufacturer's product.
Products that receive BBA certification are recognised by building control, government departments, architects, specifiers and industry insurers such as the NHBC. It is a mark of quality, safety and reliability.   Steel lintels are critical structural elements and should be made in a factory that is governed by strict quality control manufacturing procedures. BBA certificates are awarded only to lintel companies who continuously carry out approved load testing and operate under strict quality control manufacturing procedures.
Certified Innovation
Innovation is at the core of our business. Keystone thinks differently, embraces creativity and develops products that are smarter than anything else in the market. Keystone enjoys a good relationship with the BBA and ensures its products are BBA approved.
In 2013, Keystone set new standards for thermal efficiency in steel lintels.  Its award winning Hi-therm Lintel has had a significant impact on the thermal efficiency of homes and remained the only BBA approved, one piece, thermally efficient lintel in the market.  Hi-therm offers a cost efficient solution for lowering carbon emissions within SAP.  Keystone's R & D team has continued in its quest for perfection and January saw the launch of the new redesigned Hi-therm+ Lintel.
While Hi-therm+ is designed to minimise thermal bridging, as a thermally efficient lintel it is also essential that it carries out its primary function, to offer support.  When we designed our re-engineered Hi-therm+ lintel with our industry leading top hat design, we recognised the importance of third party testing and certification for this new product.  Keystone's Hi-therm+ lintel, is still the only thermally broken lintel on the market that has trusted third party certification from the BBA, which has tested the design, strength, performance, durability and fire resistance to ensure the product is fit for purpose.  Encouraging the safe development and adoption of innovative solutions in construction manufacturing is crucial.
CE Marking
A CE Mark demonstrates compliance with the appropriate manufacturing standards for a product. To apply a CE Mark, manufacturers, contractors and fabricators are required to demonstrate compliance with the standard BS EN 1090 – part 1: Execution of steel structures and aluminium structures. A CE mark, therefore, is not a quality mark; it is proof of conformity to this regulatory requirement. It is a manufacturer's declaration that the product complies with the essential requirements of the relevant European health, safety and environmental protection legislation.
Keystone Lintels is covered by the following standards: BS EN 845-2 for standard lintels and BS EN 1090-1 for bespoke lintels. All fabricated steelwork, engineers, contractors and steelwork contractors should have amended their specifications accordingly to ensure only CE marked products are used on their projects.
Product Focus – Hi-therm+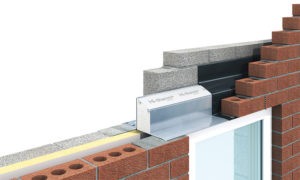 Hi-therm+ is a patented innovation based around introducing a polymer element into a steel lintel. This creates a powerful thermal break which dramatically reduces thermal bridging through the junction with beneficial cost and performance outcomes.
A fabric first solution is preferable to builders, particularly something that is easily installed, maintenance-free and can allow them to design with 100mm cavities to ensure maximum floor space in developments. Offering a low cost solution to reduced carbon emissions, Hi-therm + has won Best Building Fabric Product at the 2018 Housebuilder Product Awards.
Hi-therm+ offers the simplicity of a structurally superior top hat design creating stability during the building process, unlike a two part solution. This is an increasingly important benefit and addresses the challenge of maintaining good detailing when skill levels are under pressure and introducing specialist techniques can be problematic.