Cost Comparison
Comparison of the different solutions to reduce carbon emissions.
This case study is based on an actual semi detached 75m2, 3 bedroom house design and the figures were produced by an independent energy assessor using SAP 2009 software.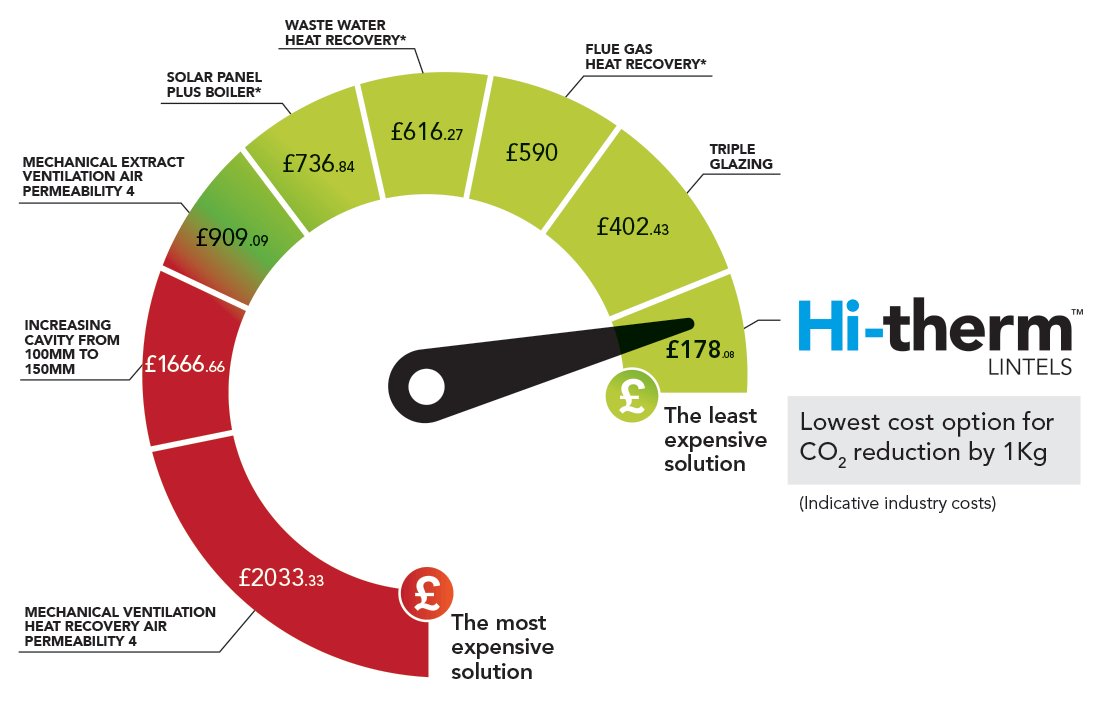 Cost comparison to Improve Fabric Energy Efficiency by 1kWh/m2/year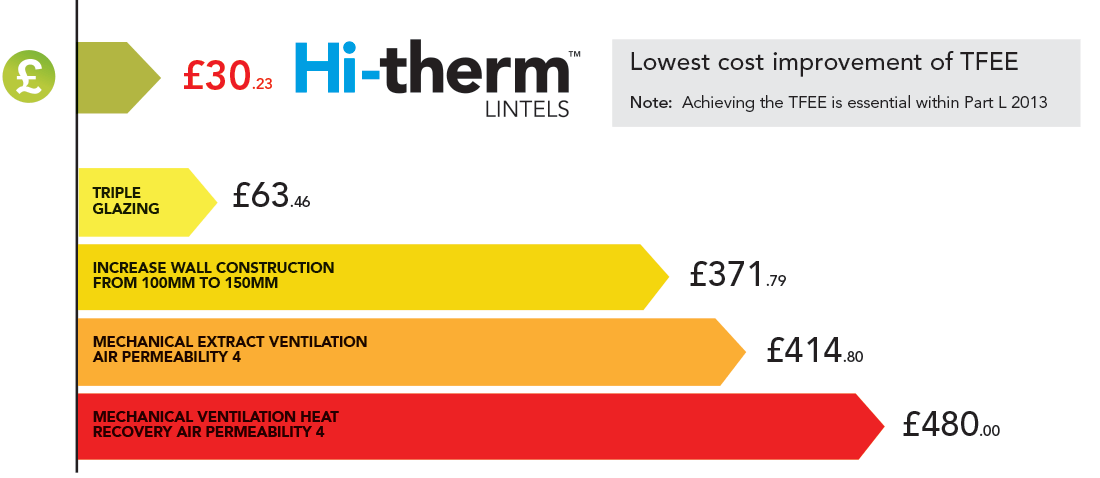 Better Buildability
Maintenance free – No maintenance required unlike other sustainable technologies.
No DPC required up to areas classified as very severe by NHBC.
Split lintels – in some cases split lintels may be offered as a means of enhancing thermal performance however they are in no way comparable in terms of efficiency or buildability to the Hi-therm sustainability lintel.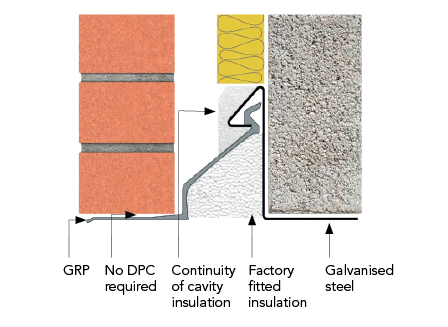 Hi-therm
No DPC required *
Hi-therm closes the cavity
The single component design simplifies installation
The one piece design assists stability between the internal and external leaves and creates stability during the build process
Top insulation integrates well with cavity wall insulation for optimum performance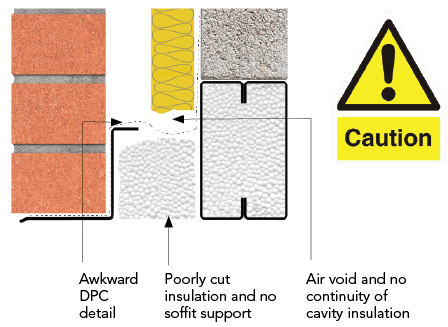 Split Lintel
An additional DPC is required on all installations and requires skilled positioning
A cavity closer must be supplied and fitted
Requires two separate lintels with double the handling and installation labour
Individual lintels will require propping and additional wall ties will be required to overcome the lack of inherent stability in a split lintel solution
Creates a difficult to insulate cavity requiring a complex solution to achieve continuous insulation
New Barratt Homes
Sites throughout the UK.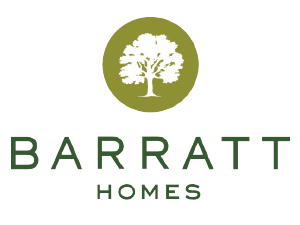 Specifying Hi-therm significantly reduced thermal bridging on all house types.
"When the government unveiled its changes to Part L 2013 building regulations Barratts analysed a range of sustainable solutions in order to comply with the mandatory minimum fabric performance standard (Target Fabric Energy Efficiency, TFEE). The Hi-therm lintel has proved to offer a cost effective option as part of a suite of specification upgrades."