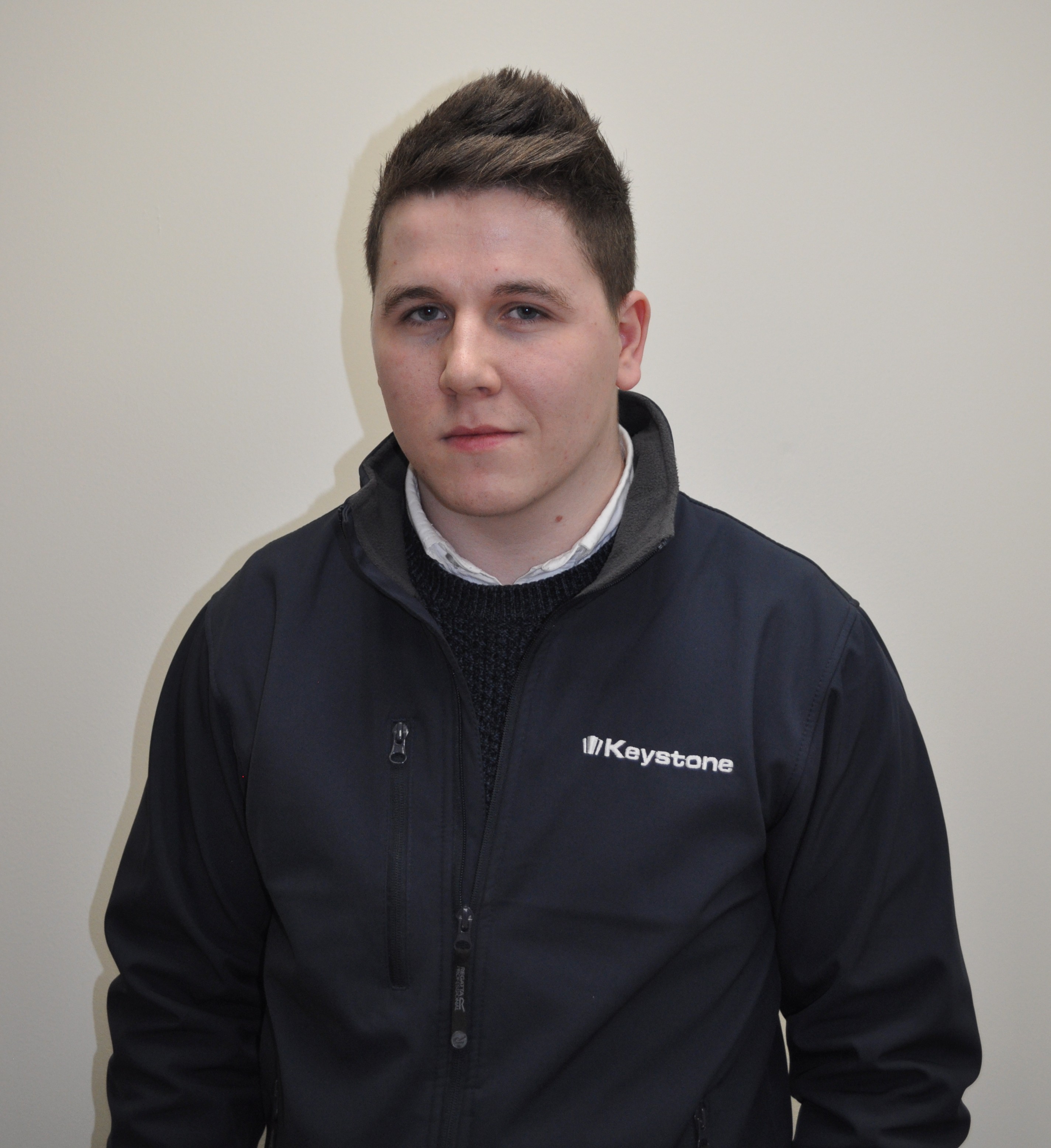 David Mackel – Technical Engineer
BSc (Hons) Building Engineering and Materials

Taking place from 24th February – 2nd March 2018, Engineers Week is a festival of nationwide events celebrating the world of engineering in Ireland. The annual event is coordinated on a national basis by Engineers Ireland's STEPS programme -funded under Science Foundation Ireland's Discover programme Call.
In participation of Engineers Week, we are exploring the exciting world of engineering at Keystone, as well as highlighting the diverse career opportunities engineering offers. First up in our blog series is Technical Engineer David Mackel.
What made you want to get into engineering?
When I was younger I was always fascinated by the way things work. At school problem solving and math were my strengths which are key characteristics of any engineer. When applying to University I completed the UCAS Buzz Quiz which gave me an idea of the field of engineering which was most suited to me and through my interest in building and manufacturing it brought me to the construction engineering industry.
What does a typical working day look like for you?
As technical engineers, our main responsibilities are preparing accurate, competitive and detailed lintel quotations. In order to do this we must carry out load assessment calculations on each opening, which allows us to specify a suitable lintel.
In many cases, bespoke special lintels must be creatively designed in order to suit a specific project. This is done with the aid of AutoCAD and other design tools such as SolidWorks. We are required to go to site and liaise with architects, site engineers and builders in order to discuss technical issues or take onsite measurements regularly. There is technically no typical working day in the office. Each day we are faced with new projects that have their own unique issues that need resolved.
What do you enjoy most about your job?
The thing I enjoy most about my job is that no day is the same, each day I am faced with new challenges that need resolved. This keeps the job interesting as it is never routine, I am designing something different each day.
Any advice for aspiring engineers?
There are many fields of engineering. I found that it is very important to choose a field that will constantly challenge you as this will make sure your days don't become boring and routine. It is also important to choose a field that interests you the most because the learning doesn't end after your degree. As an engineer, you need to constantly educate yourself in order to innovate the industry.