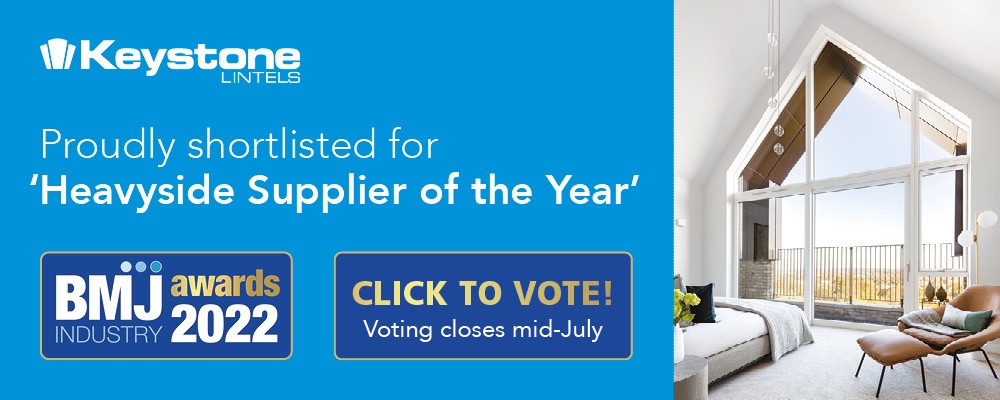 Keystone Lintels is once again delighted to have made it onto the BMJ Industry Awards shortlist. Last year we took home the award for 'Heavyside Supplier of the Year' and we would be thrilled to make it two in a row. For us at Keystone Lintels, these awards are a celebration of the great relationships we have with our merchant customers and show our dedication to service within in the industry.  Who else brings you Movies from Home and Hi-therm+ Hoopla, along with Drive for Five, dedicated area sales support and great product innovation!? So, if you think we are worthy of keeping the title please give us your vote. Voting will close mid-July.
The BMJ Industry Awards launched onto the scene in 2017 and has quickly established itself as the key event for the recognition and celebration of excellence from across the builders' merchants sector. The awards is revered for its unique decision-making process which places all of the power in the hands of those that know best – professionals working in the sector day in, day out – ensuring that the scheme's accolades go to only the very best brands, merchants and professionals.
Keystone Lintels is also thrilled that our sister company Keylite Roof Windows has been nominated in the 'Roofing Supplier of the Year' award. If you can help them make it 5 years in a row, vote for them now!