Creative Freedom
As pressure mounts on architects and specifiers to conform to universally popular, standard designs, the profession remains steadfast in its belief that individuality is crucial in building design. For those seeking Creative Freedom, Keystone Lintels offers a range of specialised products and services to cater to any project's needs.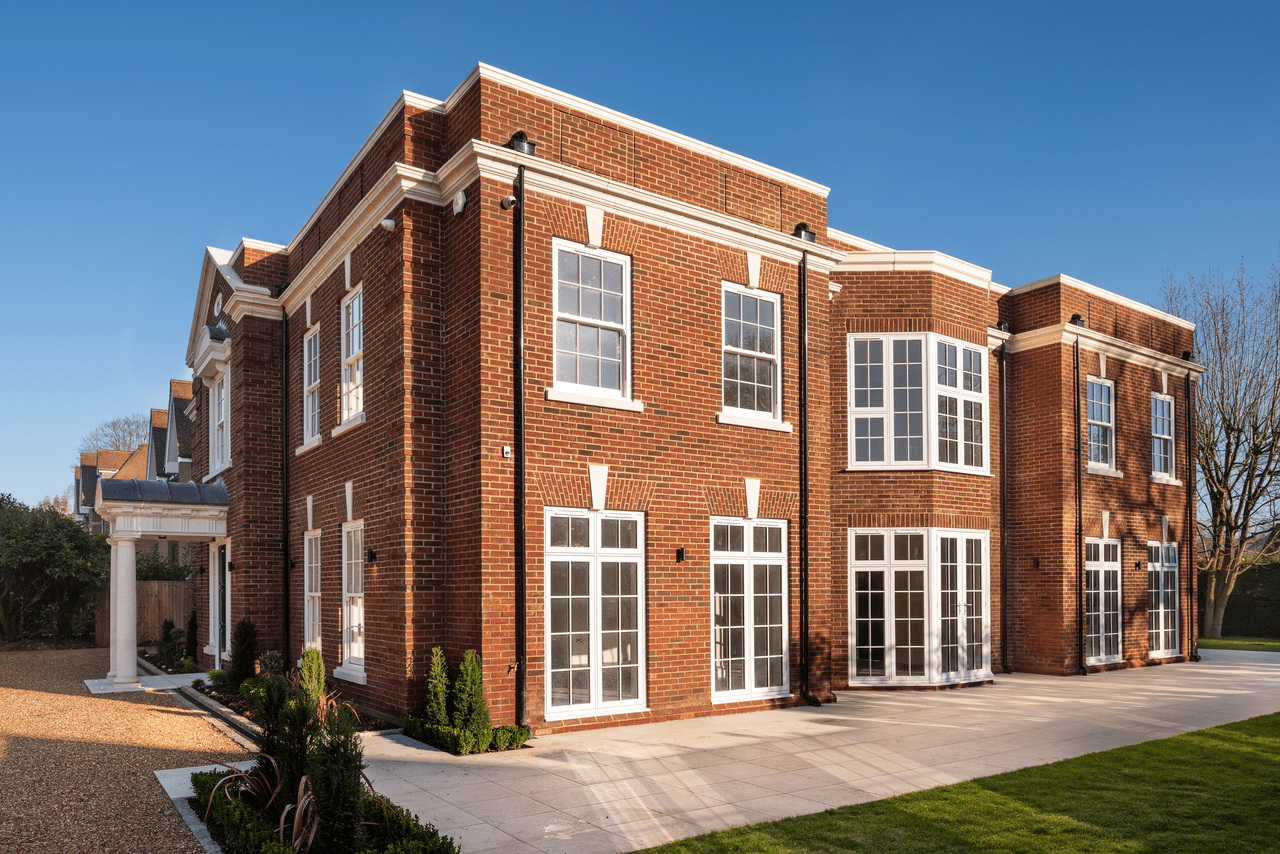 Keystone is a renowned construction products manufacturer that prides itself on innovation and providing products and services with distinctive character. To maintain its position as an industry leader, the company strives to meet the bespoke visions of architects and specifiers by creating buildings that boast unique beauty and design.
For 30 years Keystone Lintels has been producing special lintels that enable the inclusion of architectural features, complex shapes, and focal points that embody true individuality in any project. The range is a source of inspiration for various design visions and is accompanied by a personalised service that ensures sound engineering and exceptional quality at every stage.
No limitations to creativity
The Keystone lintels range encompasses a comprehensive array of lintel solutions that cater to even the most innovative and imaginative building designs.
Corner Lintels
Corner Lintels offer an effective solution for architects and specifiers seeking to enhance the spaciousness of a room and introduce a greater amount of natural light into a modern design. Although commonly utilised in extensions, Corner Lintels are also frequently stacked on the side units of a block of flats to imbue a contemporary ambience.
Splayed Bay and Square Bay Lintels
Splayed Bay and Square Bay Lintels can achieve a timeless blend of classic and contemporary elegance. Its symmetrical design creates a sense of space and natural light which can add illumination and provide a panoramic view. Often used for Victorian design features, the brick feature bays, which are manufactured off-site creates an intimate space as exemplified in our project Disraeli Park.
Apex Lintels
To enhance a comfortable and inviting living space with abundant natural light, Large Apex Lintels are the perfect solution for accommodating impressive glazed openings. In our St Clements Heights project, the striking Apex Lintel added dramatic height and character to the front elevation of the property, creating high bedroom ceilings for an added touch of luxury.
Full and Segmental Arch Lintels
Full and Segmental Arch Lintels are a common feature on buildings such as school houses or train stations, and they can also be used on bullseye or circular arch window designs. In our Station Approach project, we integrated stone segmental arches with brick feature arches to produce captivating focal points that seamlessly blended traditional and contemporary design elements.
Gothic, Parabolic and Venetian Arch Lintels
For buildings that truly stand out Gothic, Parabolic and Venetian Arch Lintels are used to create eclectic, stand out features. Gothic Arch Lintels are often used in churches or temples, and Venetian Arch Lintels can be spotted as feature windows for master bedrooms in private dwellings. They add the wow-factor and inject individuality into any project.
Bow Lintels
Bow Lintels are truly striking, they are arched on plan as opposed to on elevation and can often be seen on many living-room bay designs. Whilst they achieve a unique, cohesive aesthetic capable of accommodating curved structures, they are engineered to withstand unusual loading conditions, ensuring the quality is not compromised.
In unison with its special range of Lintels, Keystone provides a host of complementary services that include free scheduling and specification, customised design and on-hand technical expertise. The comprehensive range of bespoke services exemplifies Keystone's unwavering commitment to its products and customers and serves to highlight why they are market leaders.