We are thrilled to announce Hi-Therm+ Lintel has been named Best Building Fabric Product at the Housebuilder Product Awards 2023.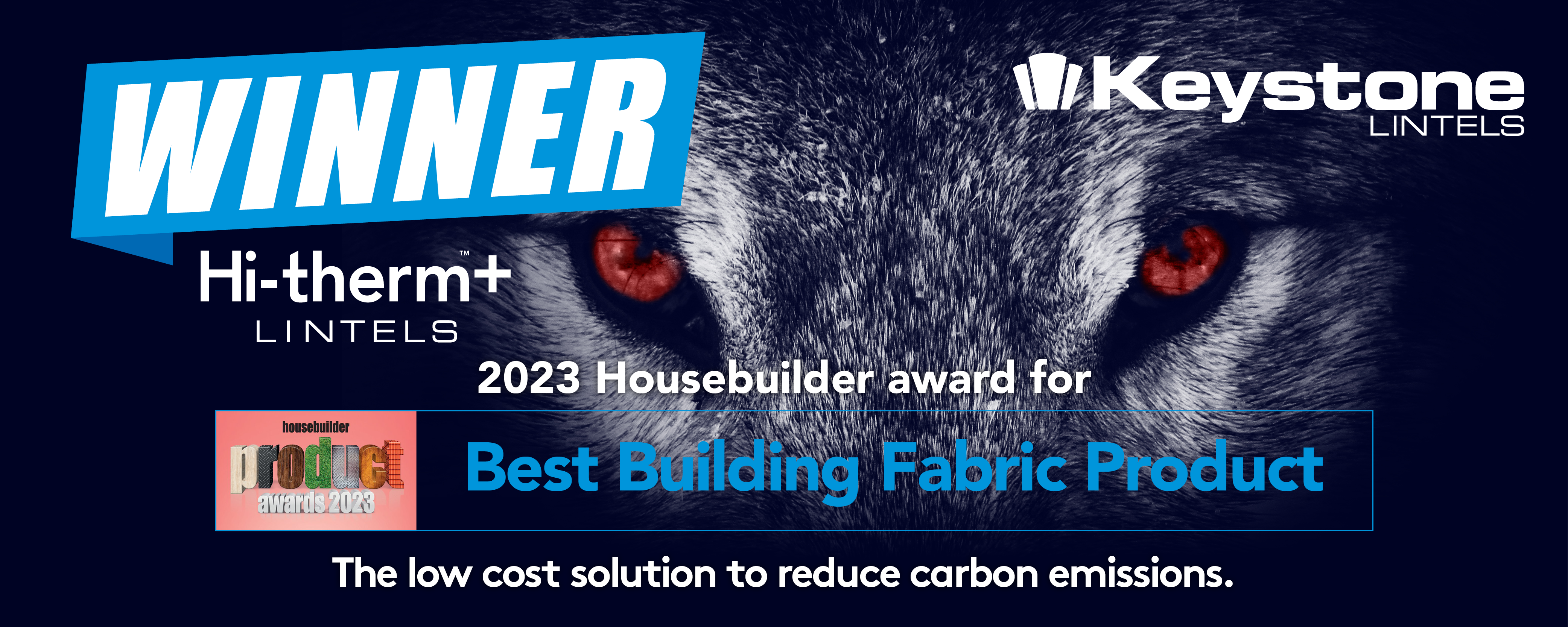 Celebrating excellence in the provision of products and services to the housebuilding industry, the Housebuilder Product Awards are judged by industry insiders with the Best Building Fabric Product being one that helped housebuilders overcome the challenge of new building regulations, improving build quality, delivery cost and time savings, and is sustainable.
Our BBA approved Hi-therm+ Lintel provides a low-cost solution for reduced carbon emissions and is up to five times more thermally efficient than a standard steel lintel. A cost effective solution for specifiers looking to comply with the tightening building regulations, Hi-therm+ has been proven to virtually eliminate thermal bridging and as a result, significantly improve the fabric efficiency of the external wall.
Chris Hemmington-Green, Sales Director for Keystone Lintels said: "This award is fantastic news and is testament to the hard work and dedication shown by all at Keystone. We worked incredibly hard to develop a low cost fabric solution that is easy to install and will lock in energy savings for the lifespan of a building. The innovative Hi-therm+ lintel does just that and is a win-win for housebuilders."
The panel of judges included key representatives from the National House Building Council, Home Builders Federation, BBA, Construction Products Association and Future Homes Hub as well as key figures from the national housebuilders.
Winning this award also means we have automatically become a finalist in the Product of the Year Category at the Housebuilder Awards 2023 later this year.