Keystone Group brands Keystone Lintels and Keyfix are leading an innovative sponsorship programme to support the training and development of apprentice bricklayers.
The Mentor Me initiative is an addition to a successful skills-enhancing scheme run by specialist masonry contractor Lyons and Annoot. Mentor Me offers a host of theoretical and practical learning opportunities in specialisms related to the high-performance masonry solutions offered by Keyfix and Keystone Lintels.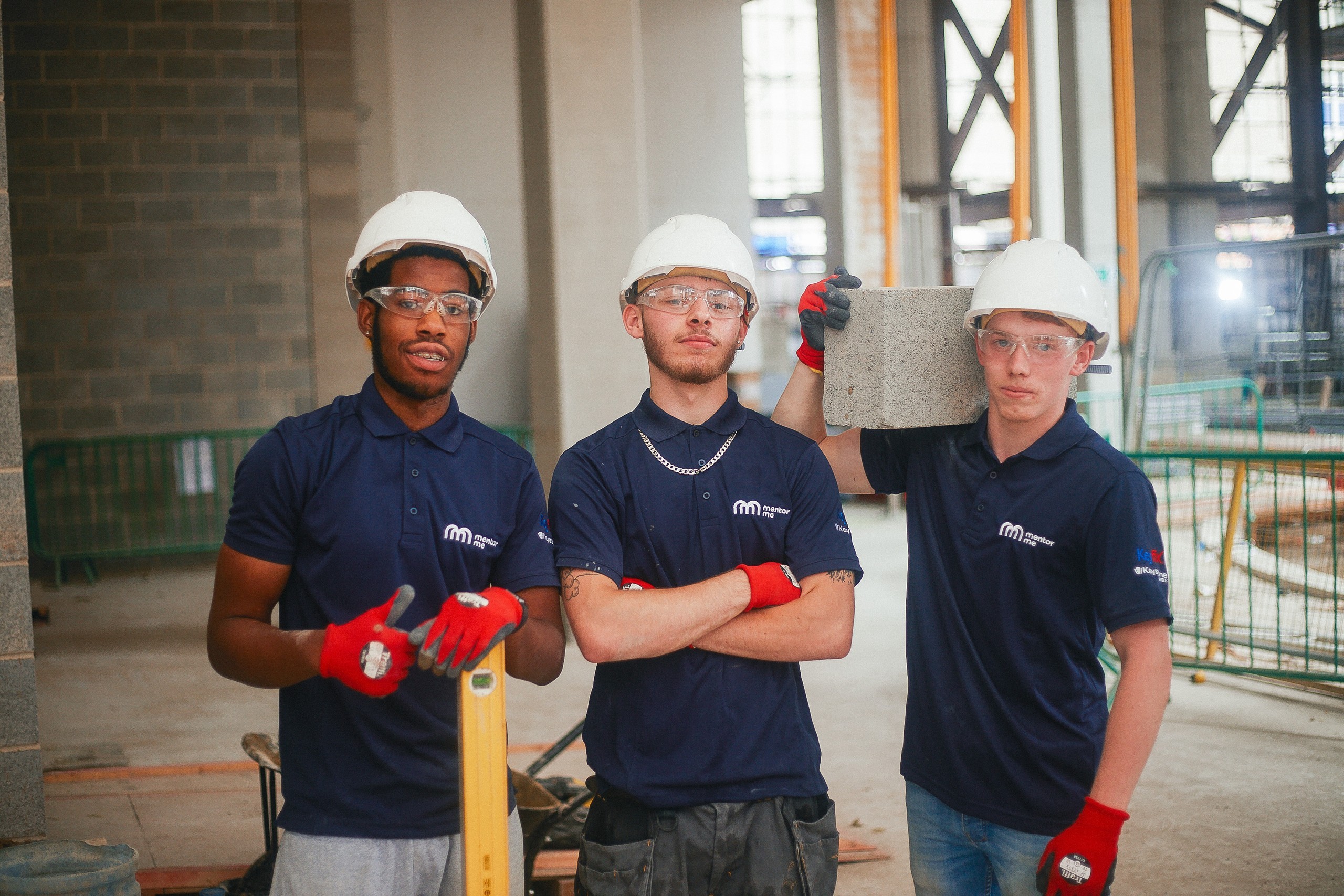 John Duffin, Managing Director at Keyfix, said: "Mentor Me is a very detailed training programme. It covers a wide range of masonry building skills and techniques that are relevant to products produced by Keyfix and Keystone Lintels. Ensuring apprentices are well catered for as part of the learning process, as well as making sure they are well looked after, will be key to keeping them on board with the programme. This is something Lyons and Annoot has achieved over the years, which is why they have such good trainee retainment. It all points towards the Mentor Me programme, which we're delighted to sponsor, becoming a great success."
John's confidence in the Mentor Me training programme's success was echoed by Keystone Lintels' Managing Director, Derrick McFarland. "We're delighted to offer our support to Lyons and Annoot's superb apprentice scheme," he said. "It's becoming of us all in the bricklaying industry to do what we can to attract a new generation of skilled workers into the sector – the country's future building plans depend on them. We hope apprentices will make the very most of the Mentor Me programme, and hope many more trainees follow in their footsteps. It's an excellent path to a successful career in bricklaying."
By supporting the Mentor Me apprentice programme, Keyfix and Keystone Lintels are offering a proactive response for the urgent requirement to recruit a new generation of bricklayers to help fulfil the UK's future construction needs, particularly the 300,000 new homes the government has pledged to build each year to address the current housing shortage.
The training programme covers a range of modules in modern masonry techniques, as well as products used by Lyons and Annoot on site. For example, apprentices can gain hands-on experience in brickwork systems supplied by Keyfix and Keystone Lintels such as non-combustible cavity trays, Hi-Therm + lintels, windposts and non-combustible retaining discs, all of which are designed to enhanced a building's safety without compromise to its appearance.
As well as enjoying a demonstration on the use and benefits of each masonry-based product at Keystone's Regional Centre of Excellence in Swadlincote, Derbyshire, and the Building Crafts College in Stratford, East London, Mentor Me apprentices can access a range of webinars tailored to their learning requirements. These include a CPD on 'Solving the non-combustible challenge' with Keyfix Cavity Trays, and a Keystone Lintels-inspired course entitled, 'Lintel Innovations and Thermal Bridging'. The companies will provide free products for each training module including samples of Keystone's high-performance Hi-Therm+ Lintel range, as well as Keyslip brick features, Non-combustible trays and Stainless-steel weeps.
The companies are also helping to kit-out apprentices with its provision of smart, branded merchandise, uniform and an array of useful accoutrements such as provision of essential tools and tool bags. This will ensure trainees are fully-equipped to make the most of their training experience. Open to trainees of all abilities, Lyons and Annoot runs a two-year apprenticeship course. Upon completion successful candidates will earn the equivalent of a Level 2 NVQ qualification to give their burgeoning bricklaying career a recognised he
Speaking of the Mentor Me programme April Lyons, Health and Safety Manager at Lyons and Annoot, said: "It's fantastic that Keyfix and Keystone Lintels are supporting the training programme, which we're sure will help further develop the bricklaying skills of our young apprentices. Programmes such as this are crucial for advancing our trainees' careers and improving future building standards. We thank both companies for their generous sponsorship of our Mentor Me initiative. In time, it's hoped the scheme will expand and attract a greater intake of apprentices for the long-term benefit of the construction industry and our future built environment."