SNS enjoys a strong presence in the housebuilding sector, particularly within the steel and concrete lintel market. As part of our Merchant Market Maker publication we chatted with Michael  Brown, Managing Director at SNS.
Building on its time-honoured principles of getting it right for the customer and holding a comprehensive but focused product range, SNS Building Products is "keeping the builder building" in the central south, offering a reliable delivery service or collection from its trade centres in Reading, Berkshire and Farnborough in Hampshire.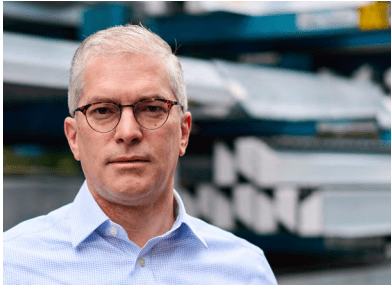 SNS is approaching 50 years of trading. What do you believe is the key to the success of the SNS brand?
SNS evolved by meeting the needs of the market. Customers find that whilst general merchants are often a great one-stop shop, they don't always keep a comprehensive depth of stock of any particular range of
building products.
Originally named Southern Nail Supplies, my father left his employment at the local builders' merchant in 1974 to set up a business selling
primarily steel nails, which was what his customers were finding a challenge to procure at that time.
As the business grew, other associated product ranges were added, helping grow the business by meeting the needs of the market rather than following the pack of other mainstream merchants and generalising. Now, whenever we take on a key product range, we aim to hold a wide range and decent stockholding to enable us to gain our customers' trust and have them coming back again and again. As a current example, who else stocks over 35 different sizes of concrete padstones, other than SNS?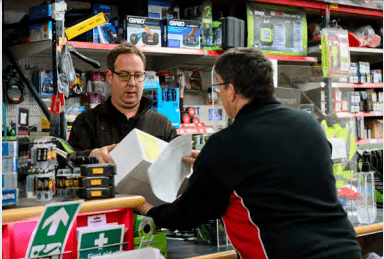 The company's strapline is 'keeping the builder building'. How does this capture the culture, identity and personality of your brand?
As a business, we're very passionate about putting the customer first and we have an excellent team who work hard to make things happen. At today's labour rates, site downtime is very costly, so we always aim to deliver next day, in full, on time, enabling our housebuilder customers to keep their projects moving forward.
During the last two years, this has meant continually changing our approach to suit the challenges of material shortages and longer manufacturer lead times. We're very considerate of our manufacturer and supplier relationships, working well together to form win-win partnerships. All this forms a culture of transparency.
You have great partnerships with builders. Tell us about the Berkeley Homes project and how this makes you especially proud of SNS?
Berkeley Homes is a great example of a long-standing relationship at SNS, going back over 30 years! This has been built up by delivering
a reliable delivery service and efficient back-office management for material scheduling. This has enabled us to secure well over £1 million worth of masonry support business at their prestigious Huntley Wharf project in central Reading and also their extensive Green Park Village development. Dedicated staff are assigned to manage these projects, which gives our customers professional support and continuity of supply by coordinating supplier orders and site deliveries.
How did Keystone collaborate with SNS on this project?
Keystone Group has been an excellent partner in developing our relationship with Berkeley Homes, working closely with technical and site teams to deliver a comprehensive masonry support package aligned with the build program.
The team at Keystone Group have been dedicated to specifying the detailed and accurate solutions to this complex project which comprises
several residential tower blocks. The results are very impressive to see!
What is your outlook for the remainder of the year into 2023?
Having had a good start to the year, the demand appears to be holding up and the majority of our customer base is stacked out with business for the remainder of this year, so trade continues to look healthy. Raw material increases are having a slowing effect on the supply chain, so we are always on the lookout for fresh sources of supply to ensure we are "keeping the builder building". We continue to recruit new staff to help us grow and if we can get hold of the stock, we can sell it! We look forward to celebrating our 50th anniversary in 2024!