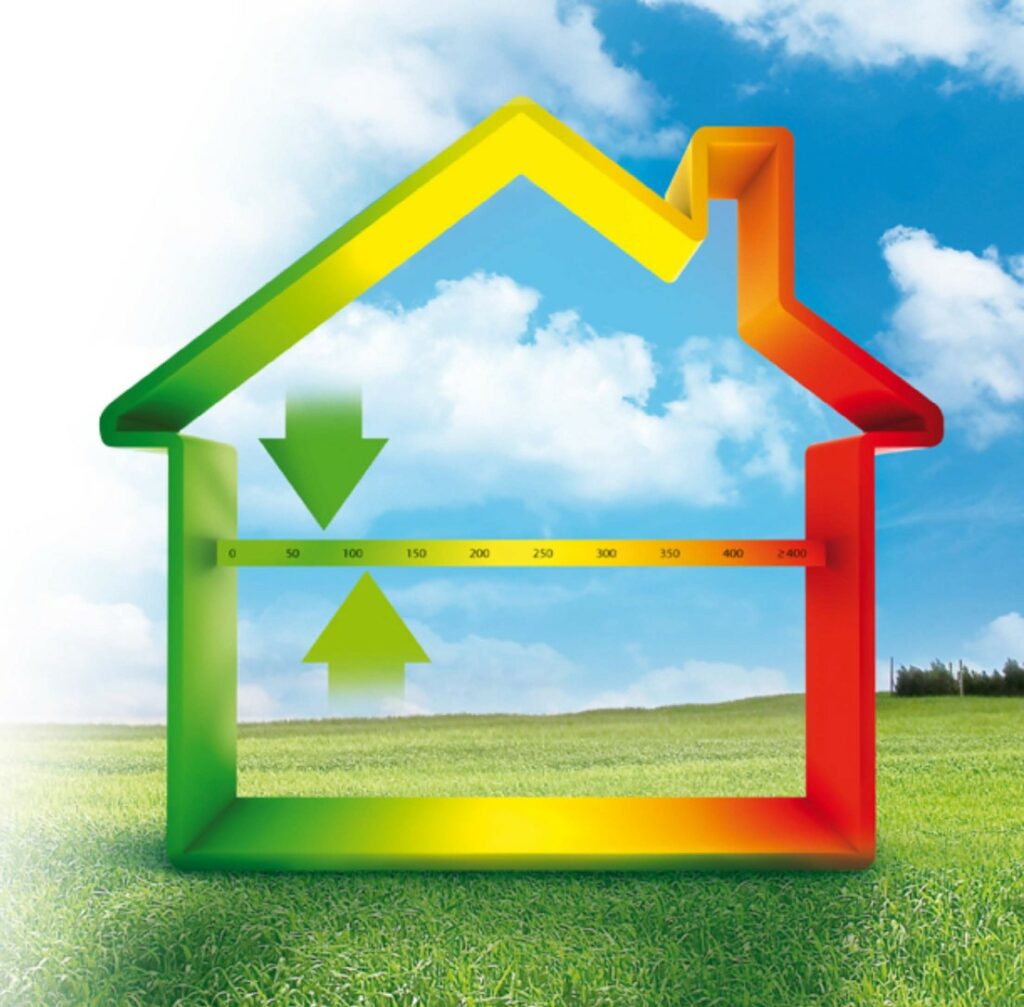 At a time when homeowners are faced with a stratospheric rise in energy costs, there is a strong argument that focusing on the fabric of a building is the most cost-effective, reliable and robust method of reducing heating losses in our domestic properties.  Keystone Lintels explains why steel lintels have such an important role to play in the thermal performance of a building, and when specified correctly they can reduce heat loss and minimise the risk of thermal bridging.
Most lintels in homes are made from steel for a number of reasons, such as providing more design flexibility and easier on-site handling than other alternatives. However, steel has a high conductivity value, so, with lintels typically spanning long lengths and interrupting the line of insulation, it is no surprise that they are considered one of the worst contributors to heat loss via thermal bridging. Therefore, considering the thermal performance of lintels at design and specification stage is more important than ever.
A new generation of lintels can make the all important difference to thermal performance. By incorporating a thermal break, these lintels will outperform and be much more thermally efficient than a standard lintel. In fact, it can generate up to 34% reduction in non-repeating thermal bridging. It's why Hi-therm+ lintels use a patented combination of a polymer isolater and galvanised steel to bond the internal and external walls together by spanning the intervening gap. The polymer isolater provides a powerful thermal break in the lintel and virtually eliminates this key thermal bridge. As a result, Hi-therm+ lintels are up to five times more thermally efficient than a standard steel lintel. They are also available in the same lengths, sizes and loading capacities as the standard range of lintels.
Offering significant savings compared to other popular alternatives, a one-piece thermally-efficient lintel is a cost-effective solution to lowering carbon emissions with SAP. For example, in a comparative case study for a house type, using a one-piece lintel would incur less than 20% of the cost of increasing the cavity width by 50mm for the same saving in CO2.
A greater emphasis on the design of a building's envelope will go some way to meeting our energy challenges and decarbonisation targets efficiently. To do this, we must use the best and most suitable materials to create an energy efficient, high performance building fabric. It's an approach that will enable us to meet and even exceed regulatory performance criteria, whether it is for large scale social housing or a much smaller residential property.