By Ciaran McAliskey Specification Executive at The Keystone Group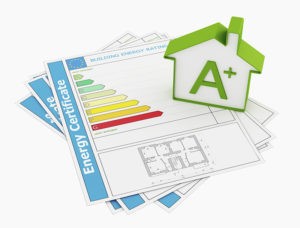 The Northern Ireland Housing Executive's (NIHE) recently announced that it would cost up to £1.7bn to bring its existing housing stock inline with an energy-efficient low SAP Rating A. This is yet another reminder of the challenge and financial implication of what it will take for the UK to reach its legally binding net-zero carbon emissions goal by 2050. It also reminds that when it comes to new build homes, we should be fully committed to adopting sustainable design and installation methods to help deliver better-performing buildings. So how do we go about addressing these issues?
If you take one council area alone as an example, Fermanagh and Omagh and its population of over 200,000 people, a housing shortage means they require 300 new affordable homes. The rush to build and meet housing targets should not be at the expense of energy efficiency, otherwise, these new homes will just be added to the housing stock that needs to be retroffited at a later date and at a greater cost.
From the outset, there needs to be a greater emphasis on the design of a building's envelope in order to meet decarbonisation targets efficiently. To do this, we must use the best and most suitable materials to create an energy-efficient, high-performance building fabric.
One of the positives about the proposed new Building Regulations Part L requirements is that fabric first measurements are not only going to be maintained but tightened up and pushed further. The government put forward two options for carbon reduction including a 20% reduction in CO2 from new homes compared to current standards. They claim this can be achieved through high fabric standards including better insulation, triple glazing and wastewater heat recovery systems. The second option is the government's preferred option and represents a 31% improvement through a combination of fabric improvements, alongside low carbon heating technologies and PV panels.
Meeting the zero carbon emission target is not going to be easy – if it was we would already be there. However, we have the design, engineering and construction skills as well as the materials to build zero-carbon homes.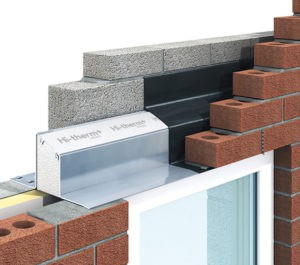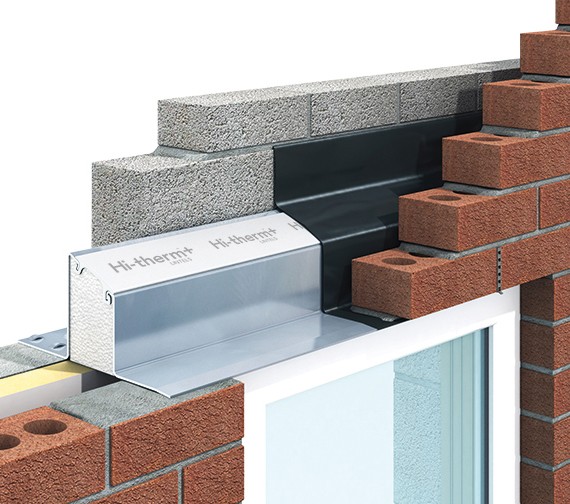 For example, Keystone's Hi-therm+ lintel has set new standards for thermal efficiency in steel lintels. It incorporates an innovative thermal break and is up to five times more thermally efficient than a standard lintel. If we used more product innovations such as this it will help us meet governments targets.
A lot of this is down to changing habits and one habit is the issue of cost. All too often the lowest price wins to the detriment of the quality of the finished building. In many cases, the cost can all too easily be misinterpreted. Many products can't be compared like for like, you need to understand their long term performance and whilst a product may be more expensive to purchase or install, if it offers gains long term, then it could work out cheaper. For example, a Hi-therm+ lintel is a highly cost-effective option if it's factored in at the design stage, especially when compared to an expensive bolt-on renewable that is considered later in the design process.
The Hi-therm+ lintel has made a significant impact on the thermal efficiency of homes and is specified on many projects around the UK due to its improved performance in lowering carbon emissions within SAP. If the NIHE wants to build more homes and focus on SAP Values, then products such as this are an important consideration. With regulations getting tighter and tighter, fabric first materials are moving with the times. If you look at Part L and apply it to the next project at the design stage, then a more expensive renewable technology may not be needed.
There is a strong argument that focusing on the fabric of a building is the most cost-effective, reliable and robust method of achieving compliance with future building regulations. The path to zero-carbon won't be easy but with careful thought and by getting the fabric right we will save energy throughout the whole life span of the house.